TRAINING YOU IN ALL THE NEW TECHNOLOGIES
Lincoln Electrical JATC office is open for business. If you wish to stop by please call us at (402) 423-4519 to make an appointment. We look forward to visiting with you and stay safe
The Best Training! It makes all the difference for your future!
---
Mission Statement
To achieve and promote strategic educational training goals and life-learning opportunities to become highly skilled, respected, and successful career-oriented professionals in the electrical industry providing job satisfaction and financial stability.
Vision Statement
To leverage the partnership of NECA/IBEW to achieve the highest level of excellence in recruitment, training, and retention of professionals.
---
For over 70 years the Lincoln Electrical Joint Apprenticeship and Training Center has been training the premier electricians in and around the Lincoln area. Our commitment to providing the best electrical education available is second to none. We take great pride in turning out the most efficient and safety minded electricians in the industry. We are dedicated to building professionals who have the expertise, character and sense of teamwork to bring value to the clients they serve, the union they represent and the contractors who employ them.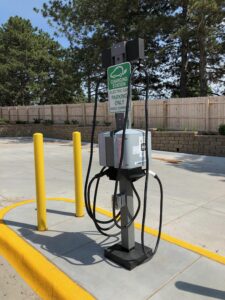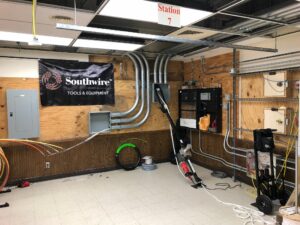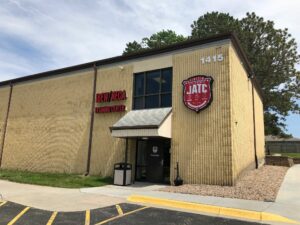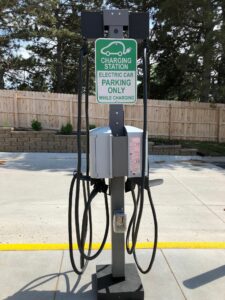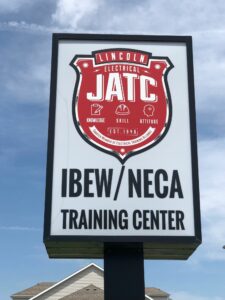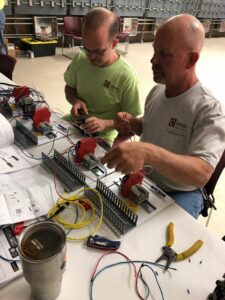 MISSION
To provide the most safe, efficient and highly skilled electricians and Installer Technicians to the electrical contractors in the jurisdiction of IBEW Local 265.
RESULTS
Our contractors are seeing reductions in accidents and increased productivity across the board. They are able to go after new projects that they couldn't before.
METHODOLOGY
The Lincoln Electrical JATC, uses On-The-Job training and Classroom instruction together to provide the most comprehensive training available."TELL ME AND I FORGET, TEACH ME AND I REMEMBER,
ENGAGE ME AND I LEARN"

Chinese Proverb
GETTING THE JOB DONE What's more important than a deadline? Nothing.
We love nothing more than to help our contractors deliver the job when they said they would. We have a proven track record of providing a workforce that will make that happen, even under the most intense deadline pressure. The customer demands that a job be done on time and on budget and we provide the trained electricians who can do just that!
OUR SERVICES
Inside Electrical Apprentice Training
Construction Electrician Training
OSHA 10 Hour Training
NFPA 70E Training
Installer Technician Apprenticeship Training
Construction Wiremen Training
Journeymen License Upgrade Training, which can include but not limited to classes over the National Electrical Code, Safety Related, Motor Controls and much, much more.
If you want to learn more about the different types of construction Apprenticeship
programs that are available click the link below CYFutureCareer
HISTORY
1902 – IBEW Local 265 was chartered
1946 – Lincoln Electrical JATC Inside apprenticeship program became a registered with the US Department of Labor
1948 – Began receiving curriculum and text from National Joint Apprenticeship & Training Committee
1991 – Inside Program went from 4 years to 5
2003 – Telecommunications program standards were registered with US DOL.
2016 – Both of our inside and installer technician programs have changed to a Blended Learning model. All of our apprentices will complete their classroom assignments online instead of on paper.
Testimonials