CONTINUING EDUCATION
CONTINUING EDUCATION COURSE LISTING
The JATC coordinates a variety of Continuing Education Courses annually. Click on the button below to see a listing of the classes that are currently scheduled with the Lincoln Electrical JATC.
CLASS SCHEDULE
Lincoln Electrical JATC
2019 Continuing Education
Class Schedule
Winter 2019
There is a $50.00 deposit due for each class you sign up for. Refunded first night of class.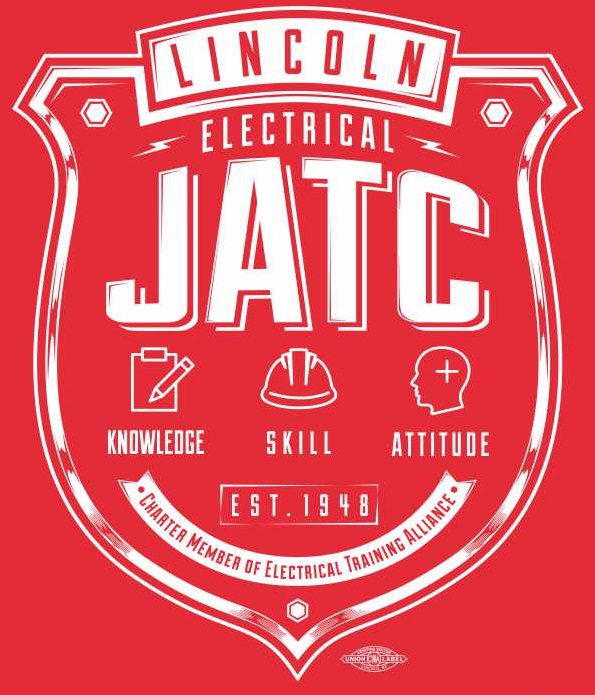 NOTICE
The Lincoln JATC reserves the right to cancel or adjust the dates of any class due to unforeseen circumstances or lack of registered participants. Individuals that are affected by a cancellation or date change will be notified and any registration fee and deposit will be returned if necessary.
Please Note
Where the term "members" is used in the cost portion of the class description it is referring to members of IBEW Local #265
---
The 2020 National Electrical Code Books are Available
The 2020 Code books are available and here is a list of what is available:
Softbound –
$90.00
Handbook –
$165.00
Tabs for either book –
$17.00
2020 Ugly's book –
$16.00
Please contact the LEJATC office for more info or stop by and pick one up.
---
Electrical License Renewal Reminder:
IOWA ELECTRICAL LICENSE REQUIREMENTS:
Your licenses expire December 31, 2022. Within each three year license-cycle, licensed electricians are required to attend no fewer than 18 Continuing Education Units (CEUs) of which at least 6 CEUs must be on the most recent electrical code and the remainder on electrical code-related topics. If you have not had your license for the full 3-year term, you will need 6 CEUs for each year of the license-cycle in which you held a license, with at least 6 hours over the National Electrical Code.
To view your current continuing education credits, go to: iowaelectrical.gov Click the bottom orange tab that says "Electrical Licensing System" and log in with your email address and password. If you have not logged into this website that began April 9, 2018, you can establish your personal online license account by going to: iowaelectrical.gov and clicking the bottom orange tab that says "Electrical Licensing System".
---
Nebraska Electrician Requirements:
All State electrical licenses expire December 31 of each even numbered year. Twelve hours of continuing education, with a minimum of six hours on the National Electrical Code, are required to renew any electrical license issued. These hours must be obtained within the two-year licensing period. All expired licenses held after March 31 of each odd numbered year cannot be renewed.
You can check your Nebraska Continuing Education Hours at this link: State Reporting Login
We are not aware of how often Nebraska Continuing Education hours are updated.
---
Current Continuing Education Classes
ALL CONTINUING EDUCATION COURSES SPONSORED BY THE LEJATC HAVE BEEN CANCELLED UNTIL FURTHER NOTICE BECAUSE OF THE COVID-19 VIRUS. WE WILL RESUME CLASSES AS SOON AS POSSIBLE. PLEASE STAY TUNED.
---
2020 Code update classes – Part 2
Dates: April 7 & 8, 2020 (Tues & Wed)
Time: 5:30 till 8:30 pm each night
MEMBER PRICE: $75.00 for members of Local 265
Non-Member Price: $90.00
Registration deadline: March 17, 2020
CREDIT: 6 hours of Code
Minimum class size: 15
---
Class Registration
Click on the button below to access the course registration form.
You can pay with your Credit/Debit card over the phone, at the Lincoln JATC office or at a monthly Union meeting. If you prefer to pay by check send payment to:
Lincoln Electrical JATC
1415 Old Farm Road
Lincoln, NE 68512
A $50.00 deposit is required to reserve your space in the class. It will be refunded the first night of class
Sign up for these courses online at home, at the Lincoln JATC office or at a monthly Union meeting. Payment and deposit are due at time of registration
E-MAIL SIGN-UP LIST
WANT TO STAY UP-TO-DATE?
If you would like, we can email you updates on upcoming Continuing Education Courses periodically. Just enter your information in the sign up sheet on this page, or contact us with your email address and let us know you would like to receive updates. We will email you as we update our schedule with new course listings.